The idea lying behind our Blossomy weddings is to represent your needs and make the best of it, sharing our creativity, passion, competences and professionalism. Blossomy does not choose for you: instead, it provides you with its multiannual experience and the constant updates about international trends, side-by-side with your desires, to create exactly the flawless day you have always dreamed of. Blossomy offers ad hoc wedding planning and set-up services for your wedding, designed according to each couple's desires and budget.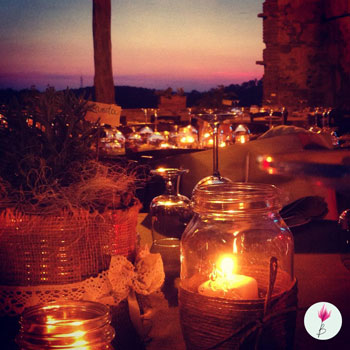 Services:
Planning service:
For a well-groomed wedding Blossomy offers the possibility to choose among three samples of wedding packages, but of course, there are no limits to creativity and we are fully available to calculate a budget customised to your needs.
Delightful wedding – Full service wedding planning
Wedding planning can be very stressful and demanding, so this is the solution for those who want to fully enjoy the marvellous atmosphere surrounding this special occasion. With the package Delightful Moment, our team will be present during the whole planning path; from the choice of the best suppliers to the greeting of the last guest. Blossomy will be meticulously looking after every aspect so as your best moment will be completely enjoyed without stress or worries.
Lovely dream – Basic wedding organization : in progress
Sweet moment – Wedding day Coordination: in progress
Set-up service:
"Blossomy designs ad hoc set-up ideas, step by step, with you!" Our team always begins with the analysis of the locations involved in the event, to highlight the points of strenght and to study a decor or an entire setting so as the fil rouge of your wedding will be perfectly coordinated with the surrounding environment. Thus, Blossomy offers an extremely accurate service of interior design, graphic design including the customised wedding stationery (save the date, invitations, church booklet, table markers, rice cones, tableu du mariage and much more) and realises small elegant corners of entertainment such as bombonniers and tasting corners.
Interior design – flower design – participations – Tableu du mariage – make up & beauty – catering/banqueting
– cake design – guests assistance service – vintage car rental – music/entertainment.